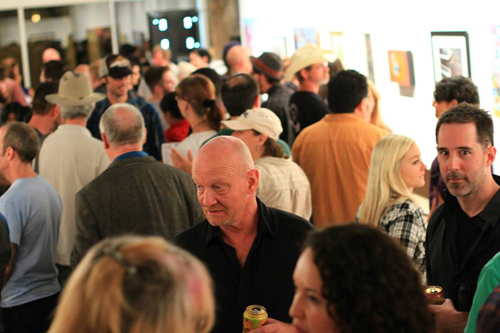 Kettle Art Gallery
2650-B Main Street
Dallas, TX 75226

Driving directions
Hours of operation
Thursday & Friday,
7:00 pm to 10:00 pm

Saturday,
4:00 pm to 10:00 pm
Gallery owner
Frank Campagna
Online
Web: www.kettleart.com
Email: kettleartgallery@gmail.com
Subscribe
Sign up for our newsletter and email announcements.
Artist submission
Kettle Art Gallery is looking for emerging local artists in all media.
Portfolio reviews are available on the first Thursday of each month during Sketch Sanatorium.
Come by to show us what you've been creating.


Sketch Sanatorium
Join Richard Ross and other Kettle artists on the first Thursday of each month for Sketch Sanatorium.

Sketch Sanatorium Rules:
1. Come ready to draw
2. All drawings can be traded with other artists, or bought by anyone else for $10 (all proceeds go to artist)
3. Come to meet, greet, and share with other artist and collectors in an open environment.

This is a chance to get to know what the Kettle is about, and let the Kettle know what you're about.